Our ephemeral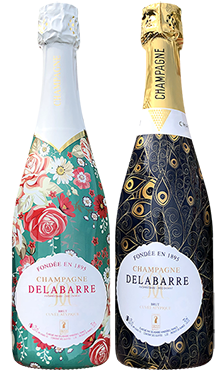 ATYPIQUE
Limited edition !
Blend: three Champagne grape varieties from our 2009 harvest
It is with great pleasure that we present our "ATYPICAL Cuvée" created by my daughter Charline and my son-in-law Georges-André.
Its sweet side on the nose, winey and slightly woody to the taste; this round, sweet wine and its amber yellow color will be particularly appreciated as an aperitif and will not leave you indifferent!
Order 28.00 €